🎄☃️🎄☃️🎄☃️🎄☃️🎄☃️🎄☃️🎄☃️🎄☃️🎄☃️🎄☃️🎄☃️🎄☃️🎄 🎄☃️Don't be fooled by imitations.🎄☃️
☃️🎄THE REAL SANTA IS VISITING MONKEY MANIA🎄☃️
🎄☃️He will be here on 8th & 9th December 11am -3pm☃️🎄
☃️🎄No need to book☃️🎄
☃️🎄☃️🎄☃️🎄☃️🎄☃️🎄☃️🎄☃️🎄☃️🎄🎄🎄☃️🎄☃️🎄☃️🎄☃️🎄

**PLEASE NOTE**
During busy periods your time in Monkey Mania will be limited to 2 hours.
The kitchen is open from opening time until 75 mins before closing.
Last entrance into Monkey Mania is 75 minutes before closing.
Children must be supervised by an adult.
**Dont forget your socks**
Monkey Mania is Ludlow's premier party venue and indoor soft play centre for children and toddlers.
We are Ludlow's premier play centre, with a three-tiered jungle themed soft play experience and a separate area for toddlers.
Ideal for children of all ages
There are also separate party rooms available to hire for special occasions. We also
have an onsite café, with free WIFI, serving freshly prepared hot and cold food with barista quality coffee all day.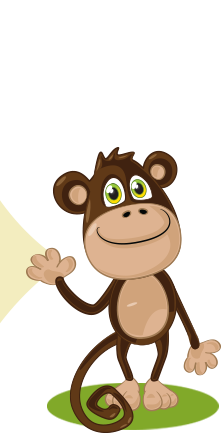 OPENING TIMES
MONDAY –
Closed (Except Bank Holidays Mondays when we open
9am - 2pm
TUESDAY
9.00am - 5.00pm
WEDNESDAY
10.00am - 6.00pm
THURSDAY
10.00am - 6.00pm
FRIDAY
10.00am - 6.00pm
SATURDAY
10.00am - 5.00pm
SUNDAY
10.00am - 4.00pm
Food served all day
from opening until 75 minutes before close
PLEASE NOTE: Last admission is 75 minutes before closing time.
Please remember that play is restricted to 2 hours during busy periods & Holidays.